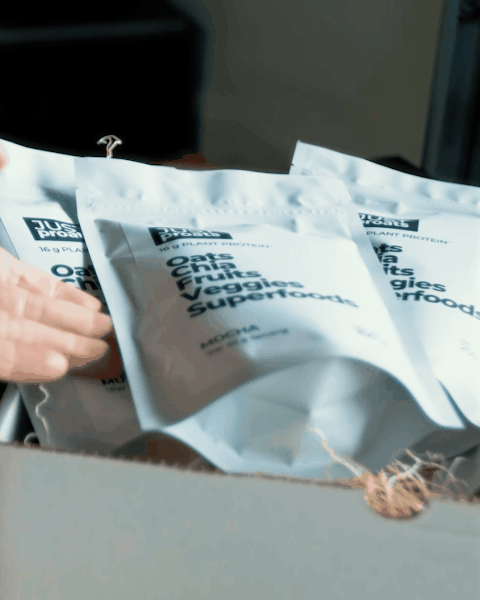 Healthy Breakfast made easy.
1. Add mylk and shake it baby!🥛
2. Toss inside fridge before bed🌙
3. Wake up to a delicious + healthy breakfast for WFH or to-go💨
GET proats
TAKE YOUR PICK!
We're always whipping up new flavours, so breakfast will NEVER be boring.
So much good stuff, you'll forget it's better.
Ever wonder what it means to eat healthy? Same.
🎉Decide the flavours we stock!

Two simple answers lets us know if we should release it, tweak the recipe, or ditch it all together✌️ Our newest flavour is Cinnamon Roll.

Decide the Flavour
PROATS are short for Protein Oats!
It's the nutritious breakfast that's been missing from your mornings. Mixing protein, fruits, veggies, superfoods, chia and oats together makes for a tasty, filling breakfast, keeping hunger at bay 'till next time.
Why JUST proats™?
Locally Made

Most food companies outsource, we don't. Because when you want it done right, you DIY.

Affordable

About $2 for a meal that's got protein, vitamins & minerals. And free local delivery over just $35!

Natural

No added sugar or other B.S. Just Peas, Beans, Seeds and Freeze-dried Fruit and Vegetable Powders

Exciting

YOU decide the new flavours we create, whether we tweak or ditch a recipe.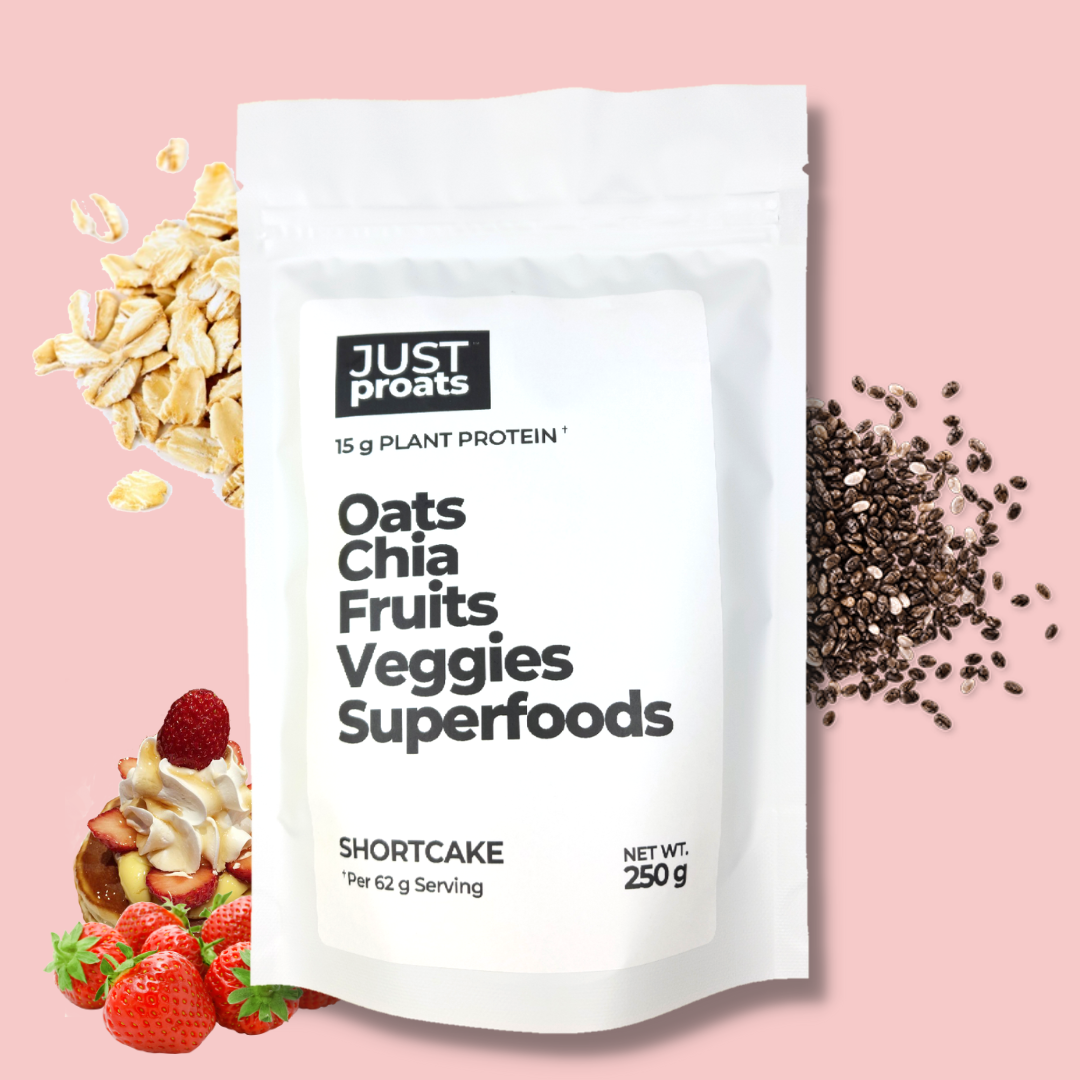 VITAMIN PACKED
The only oats that contain a blend of 12 nutritious fruits, veggies & superfoods!
TRY NOW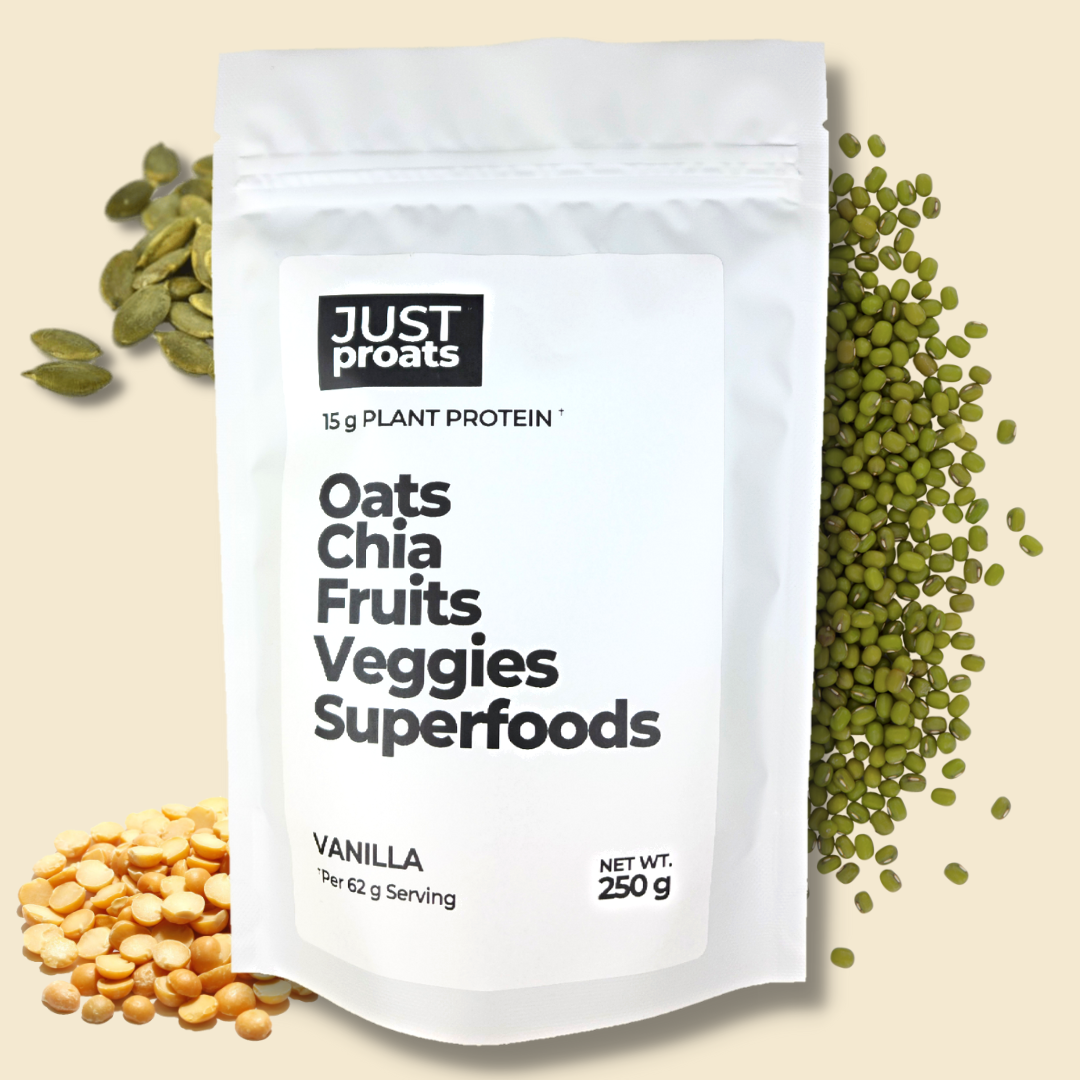 HIGH PROTEIN
More than 15g of plant protein & 8g of fiber from peas, beans and seeds to help keep you satiated. No more cravings.
SATISFY HUNGER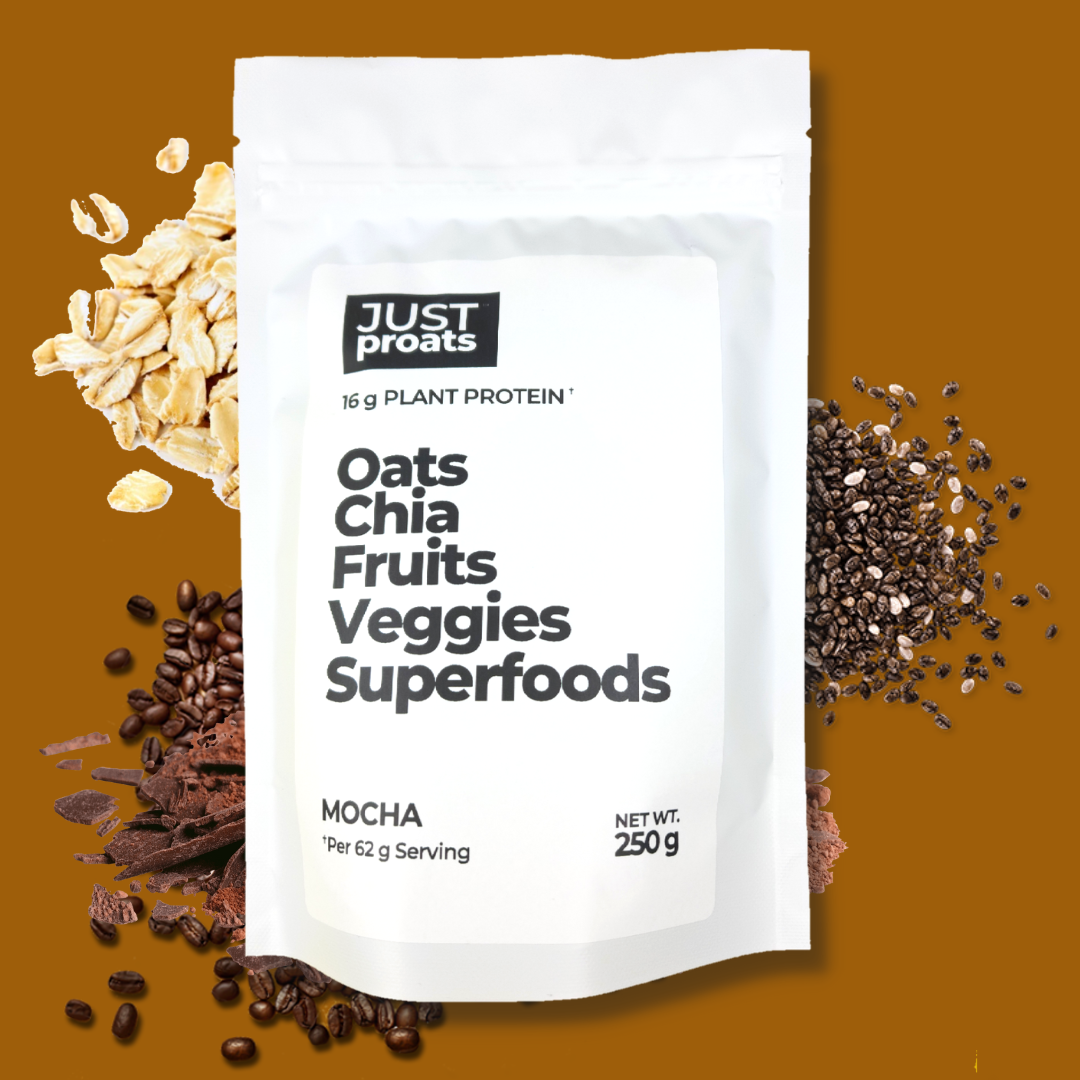 CONVENIENT
Just add proats & milk to a jar. Seal and refridgerate. Easy to make and delicious!
GET IT DELIVERED